I've had a lot of HGTV playing in the background while I'm packing. One of the celebrity house tour shows featured this beautiful place in Austin, home of singer/songwriter Shawn Colvin. She had me at the wallpaper!
Gondola in Blue
by Cole & Son. And the rug, wow. Also the styling. And the fan. Basically, this whole room.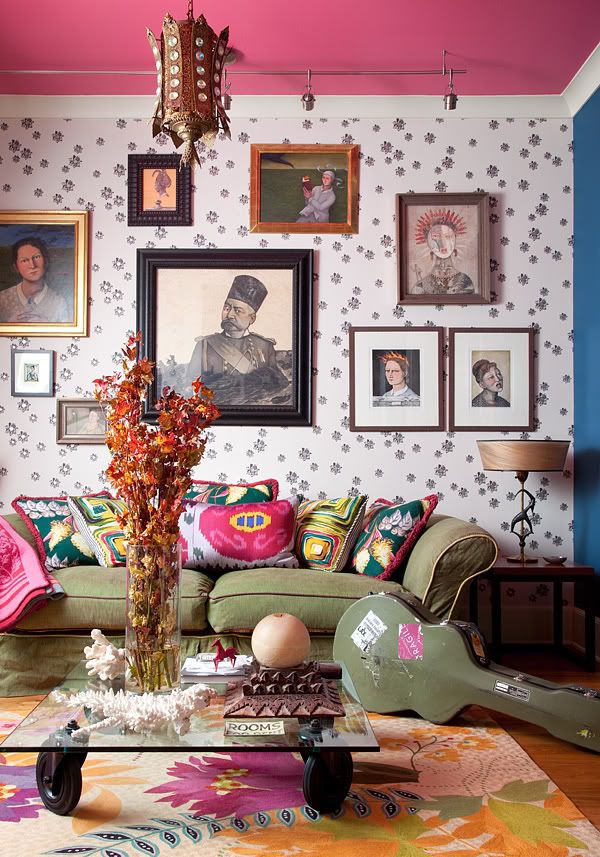 Good wallpaper is a general theme. I really love this one... it's probably the calmest thing in her house (go figure). And there is color, pattern, and character everywhere you look!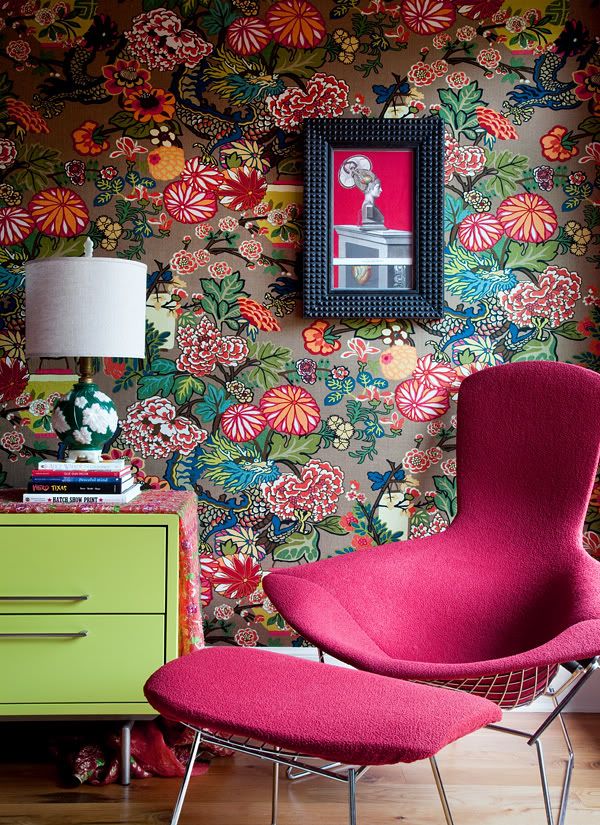 Check out the rest of the photos by
Ryann Ford
for Austin Monthly Home.